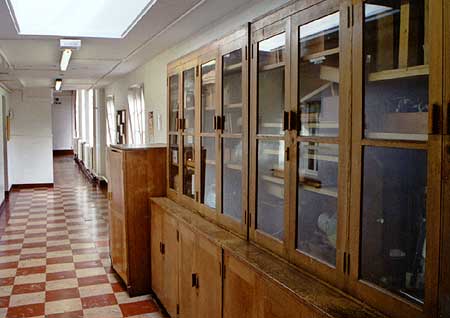 This is the western upstairs side corridor, looking towards the north (front) corridor.
In 1936, most of this was just a flat roof, with the original corridor extending towards us only as far as the change in flooring.
The windows on the far right would once have looked over the second quadrangle, but this space was given up to accommodate the extension to the hall and the new stage (although there is still a small gap there).
In 1954, the corridor was full width all the way, but in the 60s the corridor was absorbed into the expansion of the laboratories, with much of the corridor space taken up with the lab assistant's workshop.