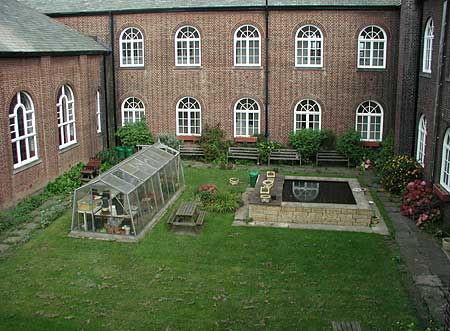 This is looking at the remaining quadrangle from the upstairs, back corridor (looking north).
Apart from the addition of the pond and the green-house, this would have been as it looked when the school was built in 1936.
The hall can be seen to the left, and the east corridor to the right. The windows on the hall are now at the back of the hall, whereas when the school was first built, the windows would have been to the right as you look at the stage.