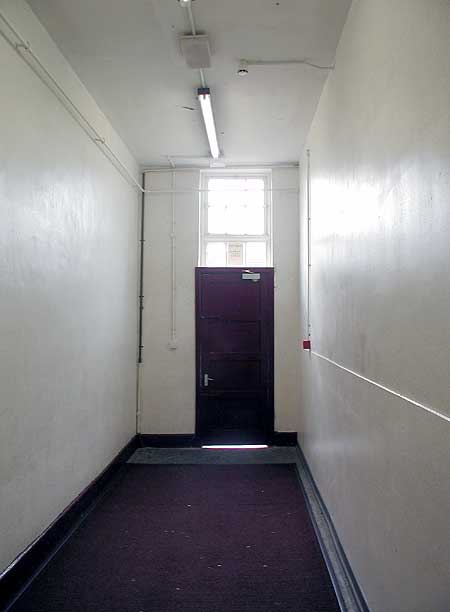 This is the small linking corridor that runs from the eastern end of the back corridor through to the playground.
In the original building, this was part of a larger changing room (with no door) - in the 1954 rebuild, the door was added, and the wall to the right was built (the area beyond being converted into a washroom).
This linking corridor is now a main route out to the playground and the several buildings that are now there. As a result, it can get very crowded, and it is has been called the "dangerous corridor".