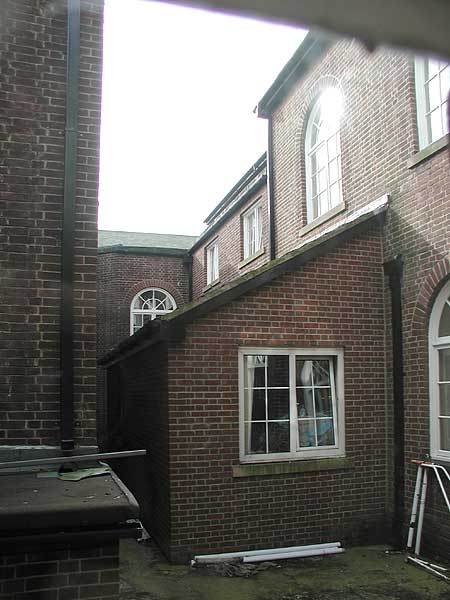 This is looking south onto what used to be the west quadrangle.
In 1936, the upper floor would have extended only as far as the drainpipe, with the rest of the floor being a flat roof on which they had constructed a green-house.
When the rebuild took place in 1954, the hall and stage were extended into the quad, leaving only this light well. At the far end can be seen the arched window on the west staircase that was built.
The small "out-house" was built much more recently and houses the Head of English's office and a small interview room.