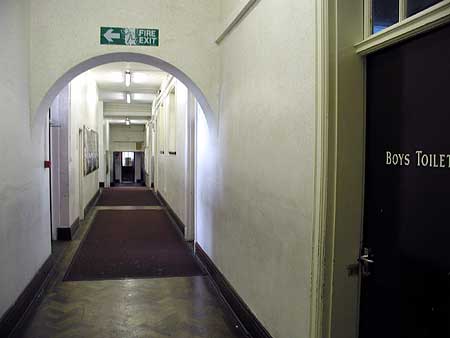 The back corridor, looking towards the old library block, which is now largely used by the Business Studies and ICT departments.
The toilets on the right were once a washroom, and the door just beyond the arch is Room 11, once Dr Skilling's Language Laboratory.
The second east entrance to the school is past the arch on the left, and the coat area that used to be just beyond it has been walled in and is now the Medical Inspection room and the History office.