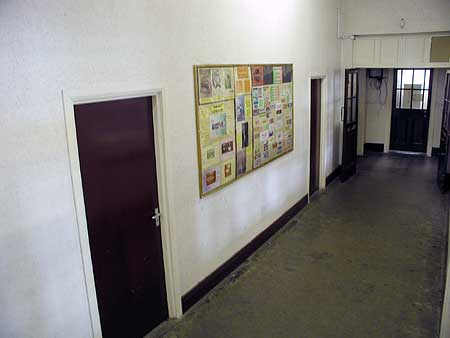 Far eastern end of back corridor.
The corridor ends in a small vestibule entrance to what was once the libraries. The door straight ahead was the library office.
When the school was first built, this corridor had no rooms either side, and just had windows. It led to the far rooms which were then the metal and wood workshops (separated by the corridor to reduce noise in the rest of the school).
The 1954 rebuild saw a new classroom built to the right, and an open area for coats to the left. The workshops at the far end were moved to the new "Tech Block", and the rooms used for the two libaries.
The school has now walled in the coat area, and the room on the left is the History office.