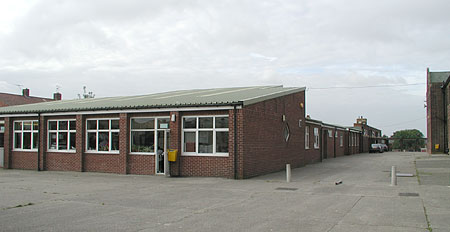 From the centre of the playground, looking west.
In the distance is the old "metalwork block", which has been extended right the way along to these sloping-roofed rooms. These are the art rooms, and the roofs are angled to improve the light.
The remainder of the block is taken up with design technology rooms, domestic science, special needs and technology.