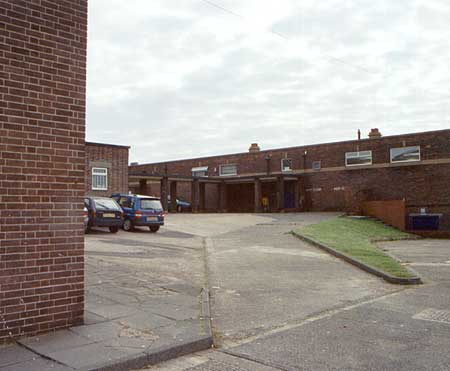 The building in the distance is the Technical Block, built in 1954, and the covered path that can be seen crosses to join up with the western end of the back corridor.
The building just beyond the cars was part of the 1936 building, and originally housed the toilets.
On the left can be seen the corner of the swimming pool that was opened in 1965.