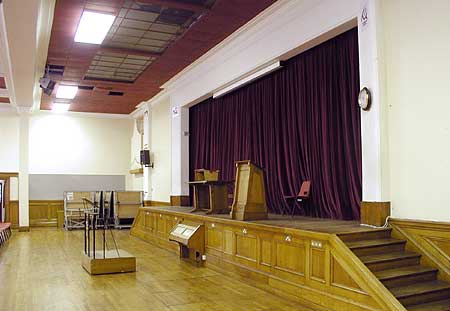 This view of the hall shows the just how extensive the extension was in 1954.
The western side of the original hall is marked by the far pillar and the white beam in the ceiling. The hall extension included more space in the hall, the apron, and the stage itself.
The floor in front of the apron is removable, and creates a small orchestra pit.