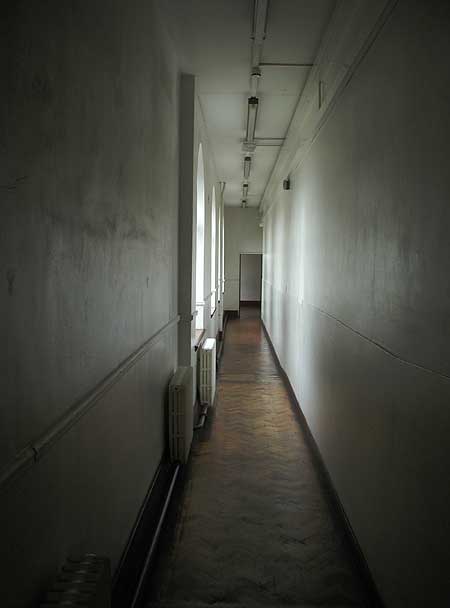 This is the east side corridor, looking north towards the front corridor.
In 1936, this side corridor extended only about two-thirds of the way down and the area in front of this was a flat roof.
In the 1954 rebuild, this corridor was extended to meet the new upstairs back corridor, and the new flooring can be seen nearest the camera. The windows look out over the one remaining quadrangle, and the east staircase was built in the near corner of the quad, hence the lack of windows on the left.
Originally, the corridor was much wider. Then, in the 60s, the entire wing was taken over by laboratories and the corridor disappeared. However, since then the corridor has re-appeared, albeit much narrower and possibly because of fire regulations. At least the upstairs corridors operate a one-way system, so pupils are not going to be bumping into each other.