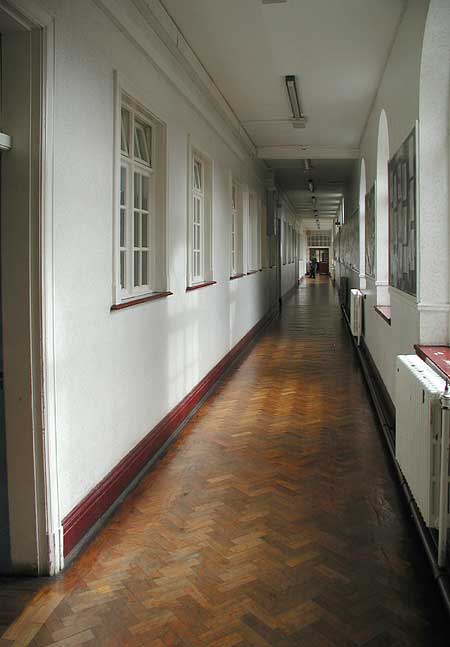 This is the upstairs front corridor, looking east.
The windows on the near right would have once looked over the second quadrangle, but this was used for the extension of the hall in 1954.
Although the corridor is little changed from how it was when the building was opened, the rooms have changed considerably in recent years.
Half-way down the corridor on the left is Room 28, the "lecture room", which once had raked seating.