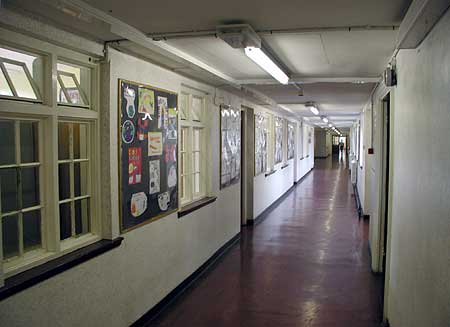 This is the upstairs back corridor, from the east end loking west.
When the school was built, this did not exist - it was added in the 1954 rebuild.
The corridor preserves the widening half-way down that exists on the ground floor (which was used as a crush area for the hall).
On the right, after the first door, can be seen the entrance to the east corridor that links to the front corridor.