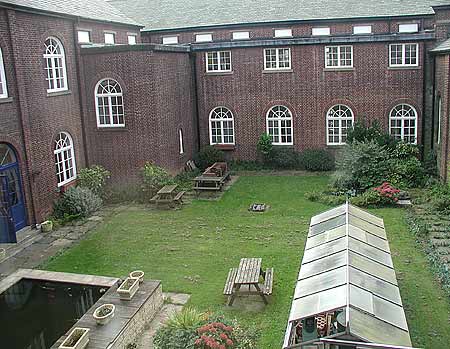 This is the remaining quadrangle, looking south from the upstairs front corridor.
Most of the arched windows are as originally built. However, this view in 1936 would have been rather different. The upstairs corridor opposite did not exist, and the upstairs corridor on the left would have stopped just after the last arched upstairs window.
The 1954 rebuild saw the completion of the upstairs corridors, and the need to provide additional staircases up to the back corridor. The south-east staircase can be seen in the far left corner. The fact that this staircase includes an arched window suggests that they re-used one of the windows removed from the downstairs corridor.