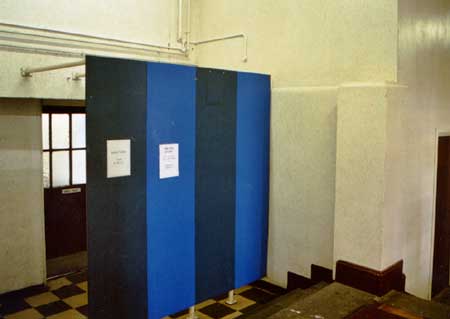 Far eastern end of back corridor looking towards the senior toilets.
When the school was first built, this led to a narrow "urinals and closets" area, and the corridor off to the right led to the metal- and wood-work rooms. In the 1954 rebuild, the wall ahead was replaced with a half wall (you can see where the top of it ran) and beyond it was an open area with coat racks. More recently, this area was walled in to create two new rooms.
The toilets are now the girls toilets (one of the notices says "Senior Toilets - years 9, 10, 11").