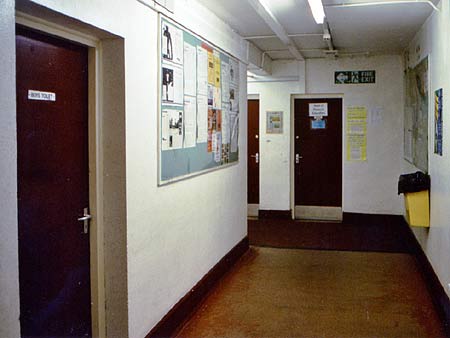 The back corridor, at the far west end.
When the school was built, this corridor was simply a link from the gym and changing rooms to the toilets straight ahead.
In 1954, the large gym and changing rooms were built off to the right, and the rooms to the left were added, along with the small corridor ahead on the left, which led to a covered walkway to the newly-built technical block. The door ahead led to the toilets.
The room on the left is now the boys' toilets, and the doors ahead lead to the PE staff offices.