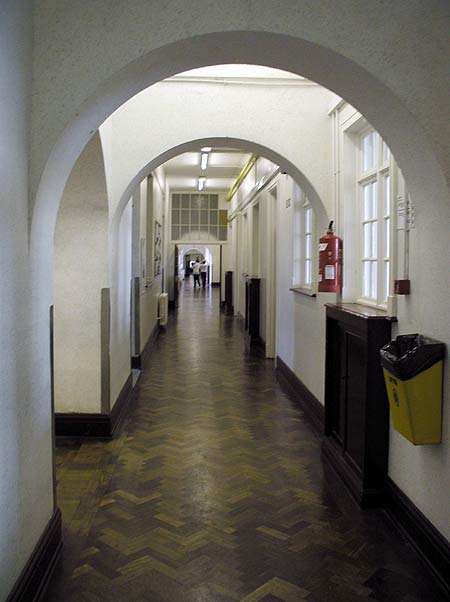 The back corridor, lookin east.
This corridor has changed little since it was first built. The west corridor is just off to the left, and just beyond the doors the corridor opens out to provide a "crush space" for students leaving the hall, which is on the left.
The only changes introduced in 1954 were the extension of the hall into the quad (beyond the second arch there would have been three windows on the left looking out over the quad), and the building of the staircase to the upstairs back corridor (the entrance to which is just beyond the second arch).
Beyond the staircase is a door, mounted a few feet off the ground. This is the entrance to the scene dock for the stage, and just beyond it is the southern stage door.