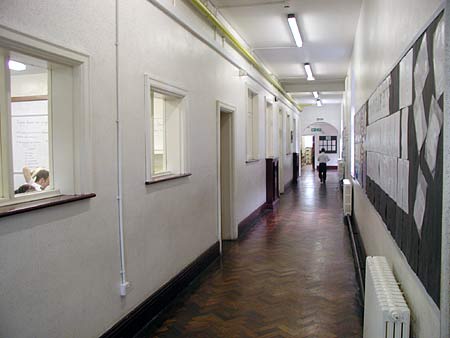 This is the west corridor, looking north towards the front of the school from the back corridor.
When the school was first built, there were three classrooms along the left side of the corridor, and the windows on the right looked out over a second quadrangle, access to which was through doors half way along on the right.
In the 1954 rebuild, the first classroom on the left was split, creating a store room and a darkroom. The stage was extended, using up most of the quad on the right, and a staircase leading to the new upstairs back corridor was built to the immediate right (hence the lack of windows).
In more recent years, the first classroom was reclaimed, but with different-sized windows and door.