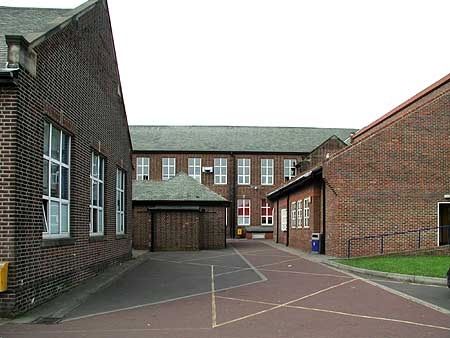 This is the view of the east side of the site from Lisle Road. Apart from the building on the right, this is not much different to how it would have looked in 1936.
The eastern wing of the main building is in the distance, and on the left is what was originally the metal-work room. After 1954, this became one of the two library rooms and then, in the 60s, Bill Egner used the room as a "Sixth Form Study". It is now part of the Business Studies and ICT departments, although it is actually split in two and a third of the room is used for Learning Mentors.
The small building in the middle was a bicycle shed, built onto the end of the toilet block.
The building on the right is a recent addition. It is the library, and is built on the site of the 1960s dining hall.