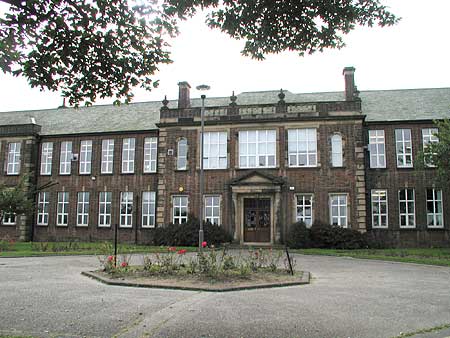 The front of the school has changed very little indeed since the opening in 1936.
On the other hand, the use to which the rooms were put has changed considerably. To the left of the main entrance was once the Prefects' room, to the right was the Headmaster's and Secretaries' rooms.
Eventually, the Prefects' room was used by the Heads of Sections, but the Head's and Secretaries' offices are still where they used to be.