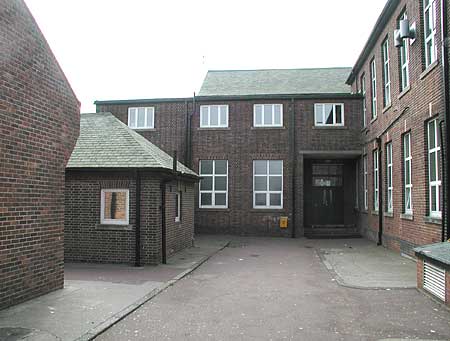 This is the original "Juniors' Entrance", at the eastern end of the back corridor.
The door, the downstairs rooms on the right, and the small "hut", are all that can be seen of the original building.
The corridor ahead was built out as part of the 1954 rebuild (the door remained in its position), giving space for cloak-rooms upstairs and downstairs. The small hut was once a bicycle shed.