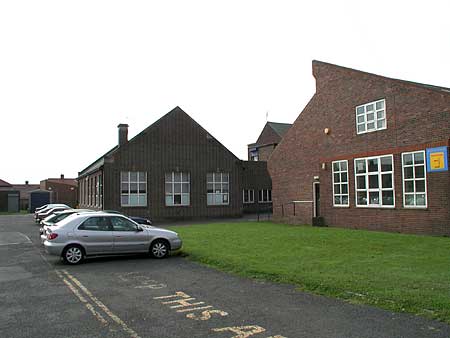 This is the eastern end of the site, looking from the Lisle Road entrance. The building on the right is the library, and is built where the 60s-built dining hall was located.
The building straight ahead was originally the "manual wing", where the wood-work and metal-work rooms were located (the wood-work room being on the far side). In the original building, this block was linked to the main school by a corridor, but in the 1954 rebuild, both sides of the corridor were extended out to provide a classroom and an area for coat-racks.
The upstairs back corridor did not exist in 1936, and the end of the 1954 corridor can be seen.