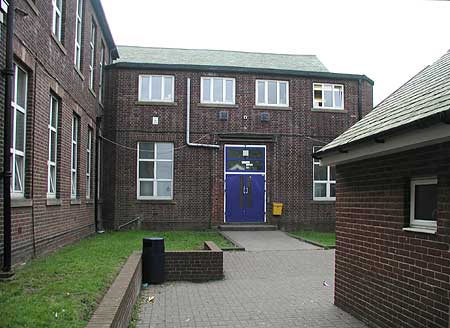 This is the west entrance to the back corridor, and is very different to how it looked in 1936.
Originally, there would have been no upstairs rooms visible in this photo, as there'd have been a flat roof upstairs, with a greenhouse.
The 1954 rebuild saw the upstairs back corridor built, and this entrance door and corridor straight ahead was extended out to make cloakrooms either side of the door, and space on the floor above.
The sports store room on the right is a much more recent addition, and just beyond it is the small gym.