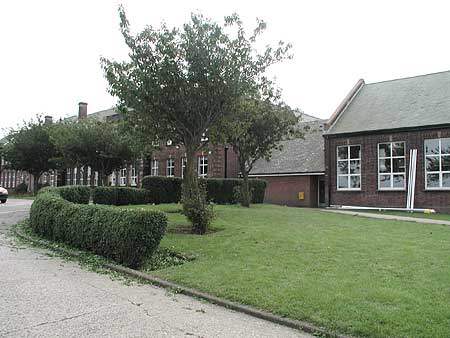 Looking from the western path towards the front of the school.
In 1936, the buildings on the right had not been built, and the view would have shown the full extent of the western end of the building.
The large gym was built in the 1954 rebuild, and the additional building between it and the main building is a fairly recent addition. It provides additional changing rooms, and the door leads to a corridor which passes through the old gym store room and joins the gym corridor.