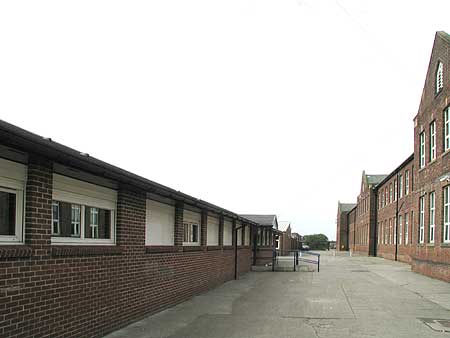 The main playground has had a number of buildings erected on it over the years. Initially, it was laid out for tennis, but in the 1954 rebuild the Technical Block (at the far end on the left, and barely visible in the picture) was built.
At the same time, a second storey was added to the main building on the right. The limit of the original brickwork can just be seen on the full-size photo, but it is very interesting to see that the three gable ends visible are of identical brickwork. If one looks at photos of the original building, these gable ends (which were one floor lower, of course) look identical, leading to speculation that the gable and roof materials were re-used.
The building to the left is the newest addition to the school, and houses the Mathematics and ICT department, including IT system support.