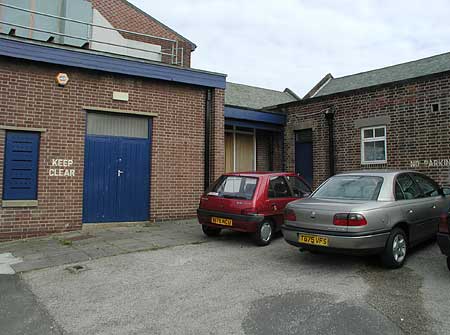 Outside the gyms and swimming pool, and the south-west corner.
The only bit of original building is the section on the right. This was the back of toilets, with the door leading to a small "games store".
The large gym (the roof of which can just be seen in the upper centre) appeared during the 1954 rebuild when this area became the main games entrance to the changing rooms, and the door gave access to the three changing rooms.
The rest of the building, including the windows with the yellow curtains (which were part of an entrance to the swimming pool), was built in 1965.