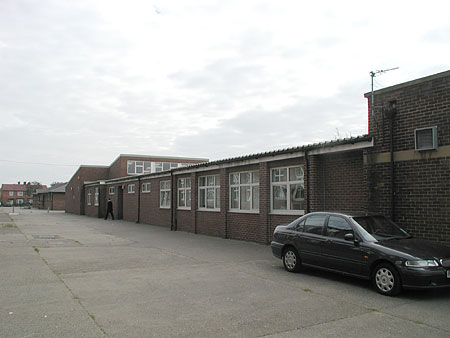 This is what was the main playground and when the school was built this would be looking out onto marked tennis courts.
After the 1954 rebuild, the Technical Block was just off to the right (it ended just where the car is parked), and the rest of the area was playground.
Since then, two other buildings have been constructed. The first, low-roof, building is mainly for domestic science and art - the second building (Maths and ICT) is just beyond.