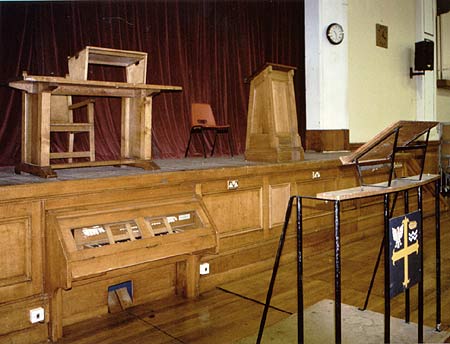 This photo shows the organ console, the head's table, the lecturn and the rostrum.
This stage area was once at the north end of the hall (on the right). The organ was in a similar position in the old stage apron, but the apron itself is now bigger. The wood panelling appears to have been taken from the original stage, but extended vertically to provide for the greater height of the stage, and additional panels added to cater for the increased width.
The movable rostrum was built in the 60s, and shows what used to be the 6th form badge.
The table itself has an odd "lean" to it, as it was built for the original stage which had quite a rake to it, and the lecturn was built as a tribute to John Walter Brookes a mathematics teacher who died in service in 1948.