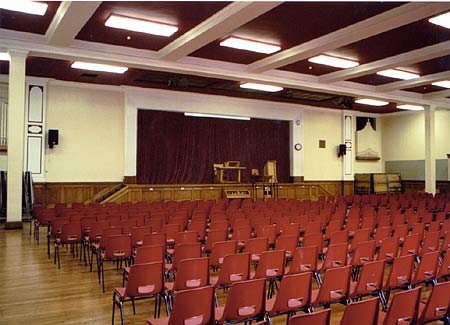 The main hall, looking from the door at the south-east corner.
When the school was first built, this would have been looking at a wall with windows (between the two pillars) looking into the western quadrangle. The stage would have been off to the right, on the north end of the hall.
In 1954, the original stage was removed, and the hall extended into the quad. The hall itself was increased in size, and the stage was also built, leaving only a very small gap between the back of the stage and the west corridor.
The organ pipes seen on the right (and just visible on the left) are for show only. The organ was originally bought by the Old Boys' Association prior to the school's opening in 1936.